Pastor Kathy is a Hoosier who was ordained deacon in 1983 and Elder in 1988. She graduated from the University of Evansville (B.A.) and Drew University Theological School (M.Div).
Pastor Kathy is passionate about sharing the Good News of Jesus Christ to all people. She is married to Pastor Craig Sweet and they have two children and three wonderful grandchildren. Their grandchildren live in the Portland, Oregon area—so travelling to the Northwest is something they enjoy doing. In her free time she enjoys reading and knitting.
Through her work as the Director of Music at MUMC, Kathy is helping to ensure that the church's long tradition of high-quality music endures. She coordinates music for MUMC's worship services and conducts the Sanctuary Choir, plays keyboard with New Day, our contemporary praise and worship team. Kathy and her husband, Mike, are parents to four amazing and wonderful children. When not singing, teaching, or conducting, she enjoys cooking, reading and travel.
Office manager and director of family ministries
Mary Catherine is thrilled to be a part of the MUMC family. Mary Catherine directs the JKF after school program, she also works with Sunday School classes, the nursery, VBS, families and special events for kids and families.

Mary Catherine is the wife of Pall and mom to three incredible kiddos. In her extra time, she enjoys attending her kids activities, subbing in the local school, cooking and playing golf.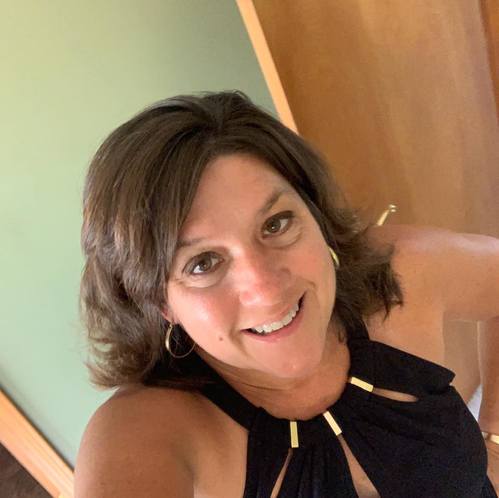 Director of Youth Ministry
Natalie has many years of volunteer experience in Children and Youth Ministries, both at Monticello UMC and her former church, First United Methodist Church of Sullivan. Through her work as the Director of Youth Ministry at MUMC, Natalie coordinates Methodist Youth Fellowship for High School and Middle School, plans Youth outings, conducts Youth Bible Studies, plans and accompanies Youth on Retreats, and teaches High School Sunday School class. She also plans and accompanies Youth and the Youth Leadership Team on an annual Summer Mission Trip, plans and conducts a local mission-based Middle School Vacation Bible School class, and collaborates with church members to incorporate and support the youth of the church.
Natalie has been married to her husband, Brian since 1991. The couple has 2 wonderful young adult sons, Andrew and Austin and a lovely daughter-in-law, Sarah.
In her spare time, she loves spending time with her family, running/working out, being with friends and rooting for her favorite teams-The Illini, The St. Louis Cardinals and the Green Bay Packers!
Jamie provides technical help within the church for everything from our sunday morning live streams and service, our website, our weekly enews letter, and support for VBS.